SKYY SPIRITS appeals brand dispute dismissal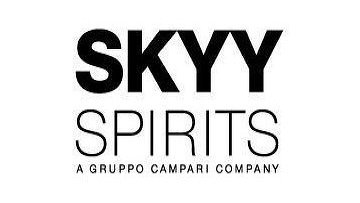 17:14 19/07/2012
MOSCOW, July 19 - RAPSI. The U.S. vodka manufacturer SKYY SPIRITS has submitted an appeal against the Moscow Commercial Court's decision validating the premature termination of the SKYY trademark's legal protection in Russia.
SKYY SPIRITS is part of the Italian Campari Group.The court validated the Federal Service for Intellectual Property, Patents and Trademarks' decision in June, which prematurely dismissed the brand's legal protection. The company's claims to dispute the resolution were dismissed.
The trademark includes the "SKYY" wording on a blue bottle. The trademark has been registered in the thirty-third class of the International Classification of Goods and Services (alcohol beverages, except for beer).
The watchdog terminated the SKYY trademark's legal protection in October 2011 upon the Seychelles-based Esmington Corporation's request. The corporation said the owner did not use the trademark in Russia. Meanwhile, according to Esmington's website, the company has produced and sold various alcoholic drinks in Russia since 2004. Esmington uses the SKYY slogan for alcoholic drinks, such as the SKY-HI and HI-SKY trademarks.
The watchdog's decision reads that SKYY SPIRITS was notified of the hearing to be held at the Chamber for Patent Disputes, but failed to attend.
The watchdog added that it had no reason to conclude that the trademark was used in Russia. Thus, the brand's legal protection was prematurely halted in October 2011.
SKYY SPIRITS was established in 1992. It is based in San Francisco and is the eighth largest alcohol manufacturer in the United States, according to the company's website.