Ukraine wraps up investigation of Putin assassination attempt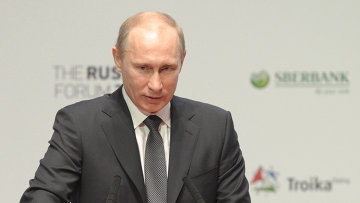 13:09 24/07/2012
MOSCOW, July 24 - RAPSI. Ukraine has finished investigating the criminal case against Ilya Pyanzin and Adam Osmayev, the individuals suspected of planning the assassination of Russia's leading politicians, including then-Prime Minister and current President, Vladimir Putin, a Russian high-ranking special services source told RIA Novosti on Tuesday.
Ukraine's security service has just informed its Russian counterpart of the investigation's conclusion, he said.
He stated that Moscow will wait for the trial to be held in Ukraine before seeking to extradite the suspects. He added that, according to Ukrainian legislation, the suspects may be sentenced to a maximum of 15 years in prison, while the sentence under Russian law could be up to 25 years.
The agency source said Russia would most likely seek to extradite the suspects via the Prosecutor General's Office after the Ukrainian court has passed judgment on them.
If the suspects are sentenced to prison, Russia will probably push for them to serve their terms first in Ukraine and to then serve further punishment in Russia.
The Moscow Lefortovsky District Court issued arrest warrants in absentia in April for the suspects in the plot to kill top Russian officials.
Kazakhstan national Ilya Pyanzin and Chechen Adam Osmayev have been charged with several criminal offences, including the attempted assassination of an official.
The media reports that the suspects planned to assassinate the officials directly after the March 4 presidential elections.
Pyanzin and Osmayev were arrested in Ukraine, where they were charged with planning an act of terrorism and being members of a terrorist group.