Pussy Riot to appeal violation of rights to Strasbourg court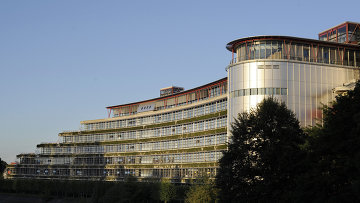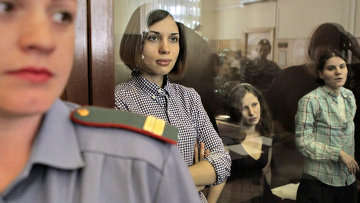 17:47 07/08/2012
MOSCOW, August 7 - RAPSI. The defense of the Pussy Riot punk band has said on Tuesday that they will submit an appeal to the European Court of Human Rights, as they believe their clients' rights have been violated during the trial.
As the parties present their arguments in the Khamovnichesky District Court, each hearing has lasted for over 10 hours, according to defense attorney Violetta Volkova.
Therefore, the defendants have had inadequate sleep, and they have not received any hot food.
During the trial, the defense attorneys have also not had the opportunity to meet with their clients confidentially. The court has dismissed all of the defense's appeals, and has not allowed witnesses for the defense, or members of the press or the public to testify.
The attorney said an appeal will be filed with the Strasbourg court over the violation of their clients' rights, which she considers to be torture and inhumane treatment.
Group members Nadezhda Tolokonnikova, Maria Alyokhina, and Yekaterina Samutsevich have remained in pretrial detention since their arrest in early March after an incident that some have lauded as a valid exercise of free speech, and others have lambasted as blasphemous.
On February 21, five girls wearing brightly colored masks stormed the altar of downtown Moscows Christ the Savior Cathedral to perform a protest song entitled, "Holy Sh*t." A video with their performance was posted on the Internet and incited a public uproar.