IKEA sues website for trademark infringement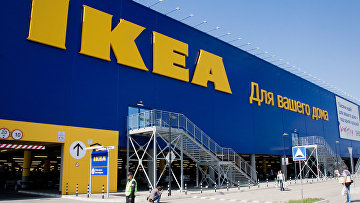 11:35 14/08/2012
MOSCOW, August 14 - RAPSI, Sergei Feklyunin. Inter IKEA Systems В.V., which holds the rights to the trademarked IKEA name, has filed a lawsuit against Azamat Yulbarisov, the owner of the website, dostavkaikea.ru and against provider, Garant-Park-Telekom. IKEA is suing to close the website.
The Moscow Commercial Court set a preliminary hearing date for September 4.
The court refused to grant any provisional measures under the lawsuit. The plaintiff requested that the court block any transfer of the rights to the domain to a third party.
According to media reports, IKEA, the internationally known manufacturer of furniture, estimates its brand name's value at 9 million euros.
IKEA is the world's largest retailer of furniture and household items. It operates 11 IKEA stores and 13 Mega malls in Russia, including Moscow, St. Petersburg, Kazan and Nizhny Novgorod. The first IKEA store opened in Russia in 2000. Currently, there are 330 IKEA stores worldwide. The company was founded by Ingvar Kamprad in 1943.