Ukraine to extradite second suspect in Putin assassination attempt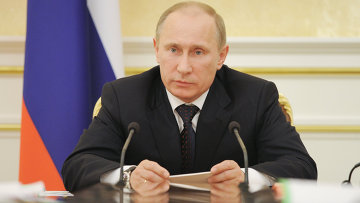 17:07 15/08/2012
KIEV, August 15 - RAPSI. Ukraine has decided to extradite to Russia Kazakh resident Ilya Pyanzin, who is suspected of plotting the attempted assassination of President Vladimir Putin, Odessa Region Prosecutor's Office Press Secretary Yelena Abramova told RIA Novosti on Wednesday.
On Tuesday, the Odessa Regional Appellate Court decided to extradite Grozny-born Adam Osmayev, who is also suspected of plotting the assassination attempt.
Yuri Boychenko, the head of the PR Department of the Ukrainian Prosecutor General's Office, said Osmayev could be extradited to Russia in the nearest future.
Abramova said Pyanzin has disputed the authorities' extradition decision in court.
"The Odessa Malinovsky District Court has not satisfied the appeal," Abramova said, stressing that the court hearing was held on August 3.
She added that Pyanzin has disputed the first instance court decision in the Odessa Region Appellate Court.
"The appellate court has yet to announce the hearing date of the appeal," she said.