Russian children's ombudsman takes on another case in Finland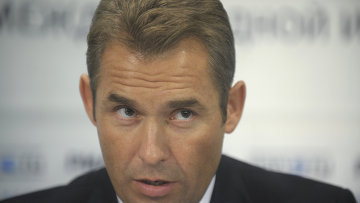 17:44 02/10/2012
KAZAN, October 2 - RAPSI. Presidential Children's Rights Commissioner Pavel Astakhov has assumed control over the case of Russian citizen Albina Kasatkina, whose two children were taken from her by the Finnish authorities.
"The woman needs to appeal to the court to find out what claims were brought against her," he told RIA Novosti on Tuesday. Astakhov said her problem might be resolved if she begins a dialogue with the social services. Kasatkina told RIA Novosti on Tuesday that she will seek the return of her children, who were taken away by social services on September 12 due to allegations that she was beating them.
She added that her son Lucas, 6, and daughter Vivian, 5, were temporarily placed in foster care. Kasatkina has been allowed to meet them once a month in the presence of social workers.
Lucas has Finnish and Russian citizenship, as does his mother. Vivian only has Finnish citizenship.
Kasatkina said she has already gotten in touch with her lawyers to appeal the social services' decision, but it is difficult to take any measures before the investigation has ended. In a similar case, media reported on Saturday that the Finnish social services had taken away Russian citizen Anastasia Zavgorodnyaya's four children on suspicion of child abuse.
RIA Novosti reported that her parental rights were deprived after her six-year-old daughter Veronica told her schoolteacher that she had been spanked.
Three weeks ago, Zavgorodnyaya's three children - Veronica and her two-year-old twins - were sent toan orphanage. Last Friday, Zavgorodnyaya's newborn daughter, who was only one week old, was taken away from her as well.