Court refuses to release suspect in May riots case on bail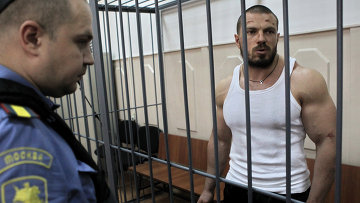 17:10 29/10/2012
MOSCOW, October 29 - RAPSI. The Zamoskvoretsky District Court has refused to release Maxim Luzyanin on bail, the court told the Russian Legal Information Agency (RAPSI/rapsinews.com) on Monday. Luzyanin has been accused of taking part in the riots on Bolotnaya Square in Moscow on May 6.
The court has reasons to believe that he may flee from justice, as the charges against him are harsh. The next hearing will be held on November 9. It will proceed in an open court and be considered under special procedure. Earlier, the defendant admitted his guilt and asked for his case to be considered under special procedure.
Under the procedure, the court will set a penalty that may not exceed two-thirds of the maximum term stipulated by the criminal code.
Luzyanin has been accused of both taking part in mass riots and using violence against a police officer.
Investigators maintain that Luzyanin took part in the riots during the March of Millions, which were accompanied by violence, arson, and property destruction. The officially sanctioned opposition march across Moscow led to clashes with the police on May 6. Dozens of protesters and police officers were injured.
The police detained over 400 rally participants.
After May 6, the opposition continued its protests in the form of "people's promenades," wherein crowds of opposition activists walked peacefully together through the city in a show of opposition.
In total, 17 individuals have been arrested in the case.