Tymoshenko's defense says murder witness pressured to give testimony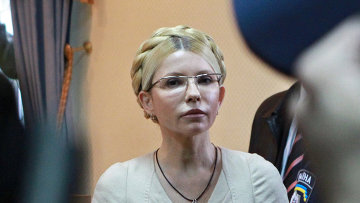 19:14 29/01/2013
KIEV, January 29 - RAPSI. Former Ukrainian Prime Minister Yulia Tymoshenko's defense has stated that the only witness in the case of a lawmaker's murder in the 1990s was pressured into giving testimony against her.
The former top official is suspected of having played a role in the murder, according to an investigative report received by the defense.
An analysis of the report regarding Tymoshenko's alleged role in the crime "allows us to conclude that the only living witness in the case is Pyotr Kirichenko," her attorney said at a press conference on Tuesday.
The Prosecutor General's Office pressured Kirichenko into giving testimony in the case, the attorney said. The attorney added that the defense has been unable to receive access to the case materials for 11 days and must base its arguments on the investigative report.
Earlier, a representative of Prosecutor General's Office said that there are several witnesses in the murder case of MP and Anton financial corporation head Yevhen Shcherban, who was gunned down at a Donetsk airport in November 1996.
Shcherban's son Ruslan said in early April that he had submitted documents to the investigators about Tymoshenko's alleged involvement in his father's murder. Tymoshenko's defense has denied her involvement in the crime.