US Congress delegation visits Russia to discuss Boston attack probe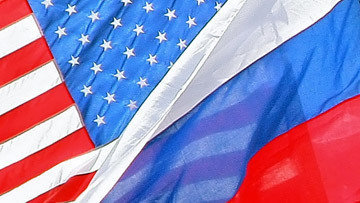 11:47 30/05/2013
MOSCOW, May 30 (RAPSI) - US lawmakers plan to discuss the progress of the probe into the bomb attack on Boston Marathon with their Russian colleagues, Rep. Dana Rohrabacher, the California Republican leading the delegation, told RIA Novosti.
Dana Rohrabacher heads the US House Subcommittee on Europe, Eurasia and Emerging Threats.
The US lawmakers have come to foster a good working relationship with Russia and improve counterterrorism cooperation with the Russian government, Rohrabacher said, without giving more details on the trip.
He said the two countries should be united in their fight against radical terrorism and confirmed that the delegation intended to discuss the progress of the probe into the Boston Marathon bombing during the planned meeting with Russian lawmakers in Moscow. He stated decisions would be taken on how best to cooperate and share information.
Rohrabacher said he would like to hear Russian government officials say that the Cold War was over and that both sides would be working together.
Two blasts occurred on April 15 at the finish line of the Boston Marathon, America's most prestigious 26.2 mile race boasting such stringent entry requirements that only the best of the best are entitled to compete.
Three people were killed, including an eight-year-old boy who had come to cheer on his father. Over 180 people were reported as injured.
Brothers Dzhokhar and Tamerlan Tsarnaev, aged 19 and 26 respectively, are suspected of having detonated two bombs made from pressure cookers at the Boston Marathon. Tamerlan was killed in a shootout with police later that same week. Dzhokhar was captured several hours later after a manhunt that shut down much of Boston and the surrounding areas.