Bank of Russia appeals ruling to collect $37 million for AMT Bank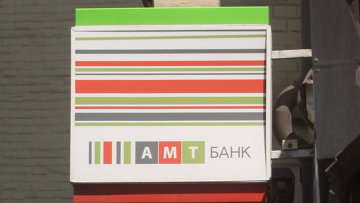 14:14 10/06/2013
MOSCOW, June 10 (RAPSI) - The Bank of Russia has appealed the Moscow Commercial Court's decision to collect 1.178 billion rubles ($37 million) from the Bank of Russia in favor of AMT Bank, the court told RAPSI on Monday.
On May 28, the court upheld a lawsuit filed by the Deposit Insurance Agency, thus invalidating the payments that AMT Bank made on its Bank of Russia loan before its license was revoked.
A lawyer representing the agency - AMT Bank's bankruptcy receiver - said at the hearing that the bank signed a general loan agreement with the Bank of Russia in 2009.
However, AMT Bank began delaying its loan payments, and negotiated debt restructuring. Its debt owed to the Bank of Russia eventually grew to 7.7 billion rubles ($238.8 million). AMT Bank repaid 1.178 billion rubles between February 2011 and the day on which its license was revoked.
The Bank of Russia could not have overlooked the financial difficulties at AMT Bank during that period, and the regulator should have known that repaying such a large amount would lead to AMT's failure to pay other creditors, including its clients, the lawyer said.
The lawyer representing the Bank of Russia noted that AMT Bank has not presented a catalogue of overdue settlement documents as of the dates of the disputed transactions. He said AMT owned assets to fulfill its liability to other creditors. Furthermore, the plaintiff has failed to provide evidence that AMT had given preference to its Bank of Russia loan payments. Finally, the limitation period has expired, he added.
The Bank of Russia revoked AMT Bank's license over unfaithful reporting in July 2011. At the time, the bank's deposits were 15 billion rubles ($486 million).
The Moscow Commercial Court declared AMT Bank bankrupt on June 20, 2012 after the Deposit Insurance Agency filed for the bank's bankruptcy.
AMT Bank is a universal financial institution with nine branches and 22 additional offices and four back offices. It is a former subsidiary of the Kazakh bank BTA, which held a 22% stake in AMT Bank as of 2011.
BTA Bank was controlled by Mukhtar Ablyazov, who was accused of embezzling at least $4 billion from his former employer. Ablyazov fled Kazakhstan in 2009 as the country's sovereign wealth fund, Samruk-Kazyna, assumed control of BTA.