Ukraine to extradite alleged Russian extremist - report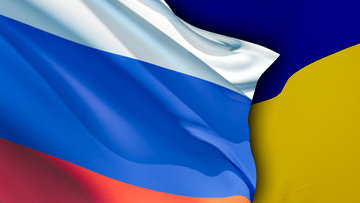 11:12 25/07/2013
KIEV, July 25 (RAPSI) - Ukraine's Prosecutor General's Office is prepared to extradite to Russia one Mikhail Volkov, who is suspected of being a part of the extremist group BORN, Kommersant-Ukraine daily reports.
The newspaper reports that the decision was made on July 18, and was handed down to Volkov, who is currently being held at a Kiev pre-trial detention center, the following day. The prosecution says that the decision may be appealed during the next 10 days, but Volkov has yet to do so. If the appeal should be filed, the extradition process will halt. According to the newspaper, even if the appeal is rejected Volkov would be able to file a motion with a higher court.
In Russia, Volkov is sought for murder, arms trafficking, and participating in an extremist group. Russia put him on the wanted list this April, and on May 10 he was detained in Kiev by the Ukrainian security services.
BORN is a right-wing nationalist group whose members are suspected of having been involved in several high-profile cases, including the murder of Moscow judge Eduard Chuvashov and lawyer Stanislav Markelov.
Judge Eduard Chuvashov was shot dead in the stairwell of his Moscow apartment in 2010.
Lawyer Stanislav Markelov was shot dead in Moscow on January 19, 2009. According to the investigation, Markelov was murdered for his active participation in an anti-fascist movement.