Navalny gets suspended sentence on appeal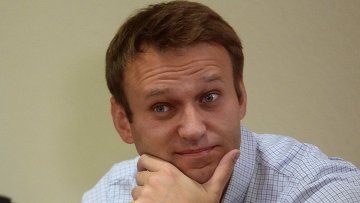 12:38 16/10/2013
KIROV, October 16 (RAPSI) - A court in Russia's Kirov region has suspended the 5-year sentence handed down to Alexei Navalny in the Kirovles timber embezzlement case, RAPSI reports from the courtroom on Wednesday. The opposition leader and recent Moscow mayoral runner-up will now bear a criminal conviction without having to serve time in prison.
Navalny was found guilty of timber embezzlement last in July stemming from a stint spent serving as an advisor to Kirov governor Nikita Belykh between May and September 2009. According to investigators, Navalny organized the theft of over 10,000 cubic meters of timber during that period in collusion with Vyatka Timber Company Director Pyotr Ofitserov and Kirovles CEO Vyacheslav Opalyov.
He was sentenced to five years in a penal colony, and his co-accused Pyotr Ofitserov received a four-year sentence. The two were held liable to pay a one million ruble fine between them.
Both Navalny and Ofitserov were released from custody until pending their appeal, which was filed with the court in late July against the verdict is considered. It has reached the court late in July.
Navalny, 37, a lawyer and an anti-corruption blogger, has risen to become one of the most prominent faces of the Russian opposition movement since the start of mass protest rallies in Moscow in late 2011.
He ran for Moscow mayor last month, losing to the Kremlin-backed incumbent, but boosting his public exposure through a vigorous grassroots campaign. He gained just over 27 percent of the vote, well above what initial polls suggested he would get.