Serbia to extradite nationalist detained in Moscow judge's murder investigation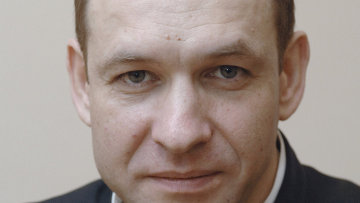 13:34 08/11/2013
MOSCOW, November 8 (RAPSI) - Serbia is planning to extradite Russian national Ilya Goryachev, suspected of involvement in a Russian extremist movement, on Friday, Russia's Interior Ministry reported.
Goryachev has been put on the international wanted list in relation to criminal charges against extremists from the Militant Organization of Russian Nationalists (BORN) and others. The extremist group is charged with banditry, illegal weapons trafficking, and several counts of homicide, including Judge Eduard Chuvashov and lawyer Stanislav Markelov.
Chuvashov was shot and killed in the stairwell of his Moscow apartment building in 2010. During his career with the Moscow City Court, he reviewed over 20 high-profile criminal cases, some of which involved murder on ethnic grounds.
Markelov was shot and killed in Moscow on Jan. 19, 2009. According to the investigation, Markelov was murdered for his active participation in an anti-fascist movement. The group is accused of having attempted 11 murders.