NYC socialite Janna Bullock loses bid to bring Russian looting case in US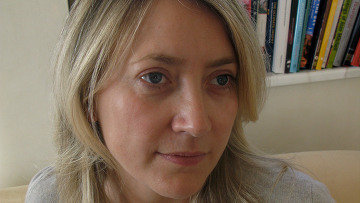 13:15 19/03/2014
MOSCOW, March 19 (RAPSI, Ingrid Burke) - The decision to toss out a corporate-looting case filed in New York by glamorous Russian real estate mogul Janna Bullock was well reasoned and appropriate, a US federal appeals court held Tuesday.
Bullock, the ex-wife of former Moscow Region Finance Minister Alexei Kuznetsov filed a claim alongside RIGroup USA alleging that a group of Russian and Cypriot nationals and business entities had conspired to loot a Russian corporation that the plaintiffs owned and controlled.
The complaint was dismissed in June 2013.
As virtually all of the defendants were living in Russia at the time, the court found that Russia would provide a more appropriate forum for the lawsuit. "This Court is certainly competent to apply foreign law, but a Russian court would indisputably be more familiar with, and competent to apply, Russian commercial, real estate, and bankruptcy law," the court reasoned.
The dismissal was based on the doctrine of forum non conveniens, which allows courts to dismiss a claim, even if the venue and jurisdiction are proper, in cases where another forum would be better suited to adjudicate it.
Confirming the dismissal on appeal Tuesday, the US Second Circuit Court found that the district court's opinion was well reasoned and adequately balanced.
Bullock has made a name for herself on New York's real estate and social scenes. She was described in a 2010 New York Post article as a "gorgeous and [glamorous] real estate mogul [who] rose from Brighton Beach baby sitter to New York's best-known Russian socialite without anyone knowing much about her private life or past."
Bullock and her former husband became embroiled in a criminal investigation in 2010 based on embezzlement allegations. Investigators alleged that the couple had worked alongside regional officials to illegally procure regional property and funds, ultimately causing damages to the regional budget in excess of 27 billion rubles ($900 million).
In 2012, The New York Times described her as a "glamorous Russian-born real estate developer and art scene fixture who retreated from life on the party circuit to spend nearly two years combatting accusations against her and her husband."
Through the Delaware LLC RIGroup USA, Bullock – the sole member of the LLC – develops and invests in real property internationally. According to the complaint, RIGroup USA previously owned a controlling interest in RIGroup Russia (OOO RIGroup), which had "significant assets" in Russia.