Russian militant extremism case reaches Moscow court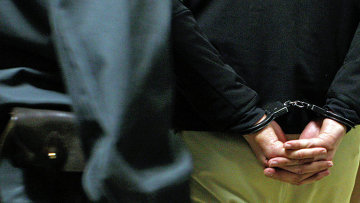 12:32 25/03/2014
MOSCOW, March 25 (RAPSI) – An investigation into four members of a notorious extremist group known as Militant Organization of Russian Nationalists (BORN) has wrapped up and the case has been submitted to court, spokeswoman for the Russian Prosecutor General's Office Marina Gridneva told journalists Tuesday.
The indictment has been filed against four members of the organization, according to Gridneva.
The trial is expected to commence shortly in the Moscow City Court. In fact, the BORN members stand accused of the April 2010 murder of Moscow City Court judge Eduard Chuvashov.
The extremist group is charged with recketeering, illegal weapons trafficking, and several counts of homicide - including the deaths of Chuvashov, attorney Stanislav Markelov, and several leaders of Russian anti-fascist movements. The group stands accused of having attempted 11 murders.
In the meantime, an investigation into Nikita Tikhonov and and Ilya Goryachev who are deemed to be the leaders of the group remains underway.
Tikhonov was convicted and sentenced in May 2011 to life in prison for the murder of Markelov and Novaya Gazeta journalist Anastasia Baburova. His accomplice Yevgenia Khasis was given 18 years behind bars.
Goryachev was placed on the international wanted list and later extradited from Serbia to face charges in Russia.