Cyprus court moves Potanin asset freeze hearing to September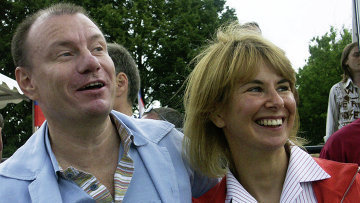 16:48 02/06/2014
MOSCOW, June 2 (RAPSI) – A district court of Limassol, Cyprus will review the claim filed by wife of Norilsk Nickel CEO Vladimir Potanin, Natalya Potanina, in which she demands a freeze of 50% of all assets as a part of her divorce suit, her attorney Phillip Ryabchenko told RAPSI on Monday.
The attorney said that both sides officialy recognized the proceedings and a road map of the hearings was approved by the court which will begin the trial in September, after the Summer vacation.
Potanina filed a lawsuit with a Cyprus court in May, in which she extended claim to her former husband's assets and companies registered in Cyprus, and demanded the seizure of the contested assets. According to her attorney, these assets include Norilsk Nickel and Interros International Investments Ltd. Stock, which Potanin owns through a complicated system of subsidiaries.
With a reported net worth of $14.3 billion, Potanin is listed by Forbes as the 58th wealthiest person in the world, and the seventh in Russia. His Forbes profile describes the billionaire as a self-made man who earned the bulk of his wealth in the metals industry.
Potanin filed for divorce in November with Moscow's Presnensky District Magistrate Court.
On February 25, the Moscow court granted Potanin's divorce claim, thus formalizing the couple's split. The same day, it was revealed that Potanin had initiated asset-division proceedings in Moscow.