French court allows Russia and Ukraine to participate in Ablyazov's trial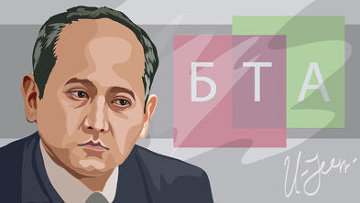 16:26 03/06/2014
MOSCOW, June 3 (RAPSI) – The investigative chamber of the Lyon Court of Appeals ruled on Tuesday that Russia and Ukraine can send their representatives to the trial of former banker Mukhtar Ablyazov, whose extradition the two countries have requested, AFP writes.
The trial, which was scheduled for June 12, has been postponed until September at the earliest. The court ruling reads that the representatives of Russia and Ukraine can take the floor during the trial, but will not be allowed to read the case materials or add anything to them.
Ablyazov fled to the UK after the Kazakh government acquired a stake in BTA in 2009 and the bank came under the control of its sovereign wealth fund, Samruk-Kazyna. Ablyazov was granted political asylum in Britain in 2011.
Kazakhstan claims that Ablyazov embezzled over $6 billion.
Ablyazov was detained on July 31, 2013 near Cannes, France. Kazakhstan, Russia and Ukraine are all seeking the extradition of the fugitive banker. In early January 2014, a court in France's Aix-en-Provence ruled to extradite him to Russia or Ukraine, with the priority given to Russia.
On April 9, 2014, the criminal chamber of Paris's Cour de Cassation, the court of final appeal for civil and criminal cases in France, ruled to block Ablyazov's extradition because of an administrative error by the court. Specifically, the ex-banker had not signed the official protocol as required.
Ablyazov and his supporters claim that he is being persecuted for political reasons.