2012 Bolotnaya rioter released from mental hospital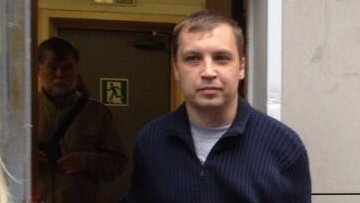 14:24 11/07/2014
MOSCOW, July 11 (RAPSI) – Mikhail Kosenko, who was convicted in the May 6, 2012 Bolotnaya Square riot case, has been released from the mental hospital where he was placed by decision of the court, his sister told RAPSI.
On June 11, the Chekhov City Court of the Moscow Region released Kosenko from a mental hospital to continue treatment in an outpatient clinic. He will have to make regular appointments with a neighborhood doctor.
Clashes with the police flared up on May 6, 2012 during an officially sanctioned opposition march across Moscow. Dozens of protesters and police officers were injured. The police detained over 400 rally participants. The Investigative Committee opened a criminal case on charges of "mass rioting" and "violence against public officers."
In October 2013, the Zamoskvoretsky District Court of Moscow found Kosenko guilty of participating in mass riots and assaulting a police officer. However, he was diagnosed with a mental disorder and released from liability for the crimes, but ordered to undergo mental treatment. The Moscow City Court upheld the ruling as valid.
In February this year, the Zamoskvoretsky District Court sentenced eight defendants in the Bolotnaya Square riot case to various terms, from a suspended sentence of three years and three months to four years in a penal colony. All the accused were found guilty of assaulting police.
Earlier, several other defendants were pardoned.
The Moscow City Court is expected to announce its verdict regarding the alleged organizers of the riots on July 24. The period of investigation was previously extended until November 2014.