Russian citizen sues MasterCard for blocking his card due to sanctions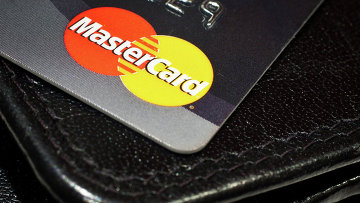 11:10 07/08/2014
MOSCOW, August 7 (RAPSI) - A Russian citizen is suing MasterCard for blocking his card last March without any prior notice after the US Department of Treasury imposed sanctions against Russia. The claimant is seeking 100 rubles ($2.70) in compensation for moral damages, Izvestia reports this Thursday.
The deputy CEO of Lexpro, Alexander Moskovkin, has filed a claim with the Meshchansky District Court of Moscow against the Russian and European affiliates of the US payment card system, the first lawsuit of this kind.
Moskovkin is suing for 100 rubles in compensation from MasterCard's affiliates for the damage caused by the US credit card system that blocked his card transactions. The card, issued by SMP Bank, was affected by US sanctions. When the card was blocked last March, Moskovkin could no longer use it for transactions.
It is the first sanctions related lawsuit against a US credit card system. If satisfied, experts say, Visa and MasterCard could be swept away by claims from hundreds of thousands of Russians affected by the credit card freeze.
Last March, Visa and MasterCard, acting under the sanctions against Rossiya bank and its affiliates, Sobinbank and Investcapitalbank, as well as owners of SMP Bank, stopped processing client transactions through both banks. The situation was resolved by a government ruling that a national payment card system be established in Russia to be operated by a joint stock company controlled by the Central Bank of Russia.