Russia to ease operation terms for Visa and MasterCard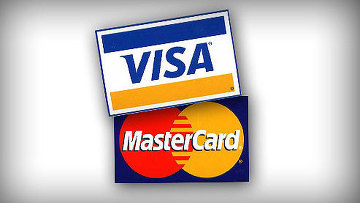 13:04 25/06/2014
MOSCOW, June 25 (RAPSI) – Russia's Ministry of Finance has published a draft resolution to ease the terms of operation for Visa and MasterCard before they are assigned the status of nationally significant card payment systems.
The document has been posted on the government's site of pending draft legislation.
The relaxed terms will only be effective if these card payment systems stop providing information about money transfers made in Russia to foreign payment clearing centers.
If they comply with this requirement, Visa and MasterCard will not have to make the obligatory security deposit with the Central Bank, the size of which was a disputed issue between the Russian government and the two companies, "from July 1 to September 30 and from October 1 to October 31," the document reads. Visa and MasterCard will not be fined for not transferring the deposits.
Russia adopted a law on creating its own national card payment system and imposing rules for foreign firms that include a mandatory security deposit and fines for denying services after Visa and MasterCard blocked credit card services to some Russian bank customers as a result of US sanctions over Crimea this March.