Russian national charged with impairing global film companies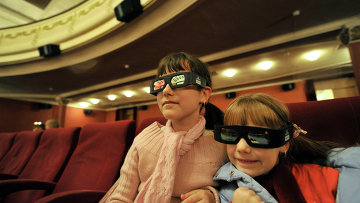 16:15 11/11/2014
KAZAN, November 11 (RAPSI) – The Russian Anti-Piracy Organization, which represents the interests of five global film companies, is suing a resident of Naberezhnye Chelny, Tatarstan, for posting pirated copies of films online, a prosecutor told RIA Novosti on Tuesday.
The Kazan city court on Tuesday opened a hearing into the case of Alexei Semyonov, 34, who has been charged with large-scale copyright violation.
According to investigators, from May 2009 to April 2010, Semyonov used his PC in his apartment in Naberezhnye Chelny to post 10 pirated copies of films for uploading online, including "Х-men," "50 First Dates," "Pleasantville," "The Fox and the Hound," "Ghosts of Girlfriends Past," "The Rescuers Down Under," "Sherlock Holmes," "Clear and Present Danger," and "Space Cowboys." The copyrights for these films are held by 20th Century Fox Film Corporation, Sony/Columbia Pictures Industries Inc., Warner Bros. Entertainment Inc., Disney Enterprises Inc., and Paramount Pictures Corporation.
The plaintiff says that damage to the rights holders has been assessed at over 1 million rubles (about $240,000).
The agency's source said Semyonov had pleaded not guilty, arguing that he did nothing illegal.