Russian NGO director loses lawsuit on information inspection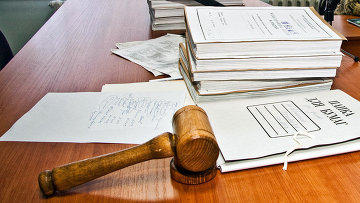 16:16 14/11/2014
ST. PETERSBURG, November 14 (RAPSI) – The Moskovsky District Court in St. Petersburg has ruled against Anna Shargorodskaya, director of the Regional Press Institute NGO, who complained against the actions of the customs officials in Pulkovo Airport, court secretary told RAPSI on Friday.
In early June, Shargorodskaya was flying to the United States when the customs service in Pulkovo Airport confiscated all the electronic media that contained her personal data, including a laptop, an iPad and flash cards.
The inspection was conducted in the departure hall and lasted several hours. The customs officials compiled a list of the confiscated items.
Shargorodskaya's lawyer was not allowed to be present. She had to delay her departure until the next day.
Shargorodskaya told RAPSI that the confiscated items had not been returned to her and linked the incident to the extraordinary Justice Ministry inspection held at the Regional Press Institute in the spring of this year.
According to information from November 7, the Justice Ministry has held the Regional Press Institute liable for not registering as a foreign agent.
According to a 2012 federal law, NGOs engaged in political activity and receiving foreign funding are required to register as "foreign agents" with the Ministry of Justice.