Officials could be prohibited from joining NGOs with foreign agent status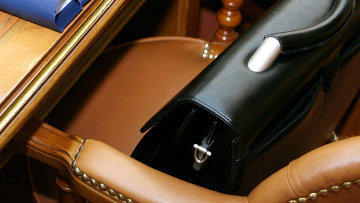 13:04 25/07/2014
MOSCOW, July 25 (RAPSI) – Russia's Justice Ministry has drafted a law to prohibit officials from joining NGOs with foreign agent status and from accepting foreign government or foreign company compensation for travel outside of Russia.
A document to this effect has been posted on the government website of planned legislation.
A federal law was adopted in November 2012 requiring all NGOs engaged in political activity and receiving foreign funding to register as "foreign agents" or face fines of up to 500,000 rubles (approx. $14,200). The new bill would add an article to that law.
"The bill stipulates a ban on state officials participating in the operation of or holding managing positions at NGOs that act as foreign agents, and personal travel abroad at the expense of foreign states, foreign and international organizations, foreign nationals or stateless persons," reads an explanatory note on the bill.
A similar restriction has been proposed for the federal law On Municipal Service.
The bill also sets out in greater detail the amount and composition of data that NGOs, including those with foreign agent status, must include in their reporting, and a more streamlined procedure for the provision of reporting by NGOs and public associations.