London court refuses to annul bankruptcy of JFC CEO Kekhman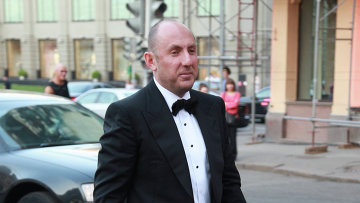 17:16 25/02/2015
MOSCOW, February 25 (RAPSI, Vladimir Yaduta) – London's High Court dismissed an appeal filed by the Bank of Moscow seeking to annul the bankruptcy of Russian businessman Vladimir Kekhman, according to court records obtained by RAPSI.
The court handed down the bankruptcy order on October 5, 2012. The bank which claims to be a creditor of Kekhman applied for a ruling annulling the bankruptcy order on the ground that the order should not have been made. The application was dismissed on April 15, 2014, and the bank filed an appeal which was dismissed as well.
By the time Kekhman presented a debtor's petition seeking a bankruptcy order his assets consisted of £200,000 in cash, land in St Petersburg valued at £4.3 million, a Mercedes-Benz in Russia and a Bentley in France. He had 19 unsecured creditors totalling about £316 million located in Russia and 23 bank accounts, three of which were arrested.
The Bank of Moscow brought proceedings against Kekhman last March alleging that he conspired to defraud it. The Bank of Moscow claims that Kekhman procured companies, deemed to be under his control, to commit breaches of their contracts with the bank. It says to be a creditor of JFC CEO in a sum in excess of $150 million.
Kekhman denies any wrongdoing. He also pleaded that he is discharged from any liability for the alleged wrongdoing by reason of his discharge from bankruptcy.
Established in St. Petersburg in 1997, JFC Group comprises fruit production, procurement, storage, distribution, and sales companies. Its ultimate holding company is JFC (BVI) Limited, which operates through companies in Russia, the British Virgin Islands, Costa Rica, Cyprus, Ecuador, Luxembourg and Panama. JFC Group filed for bankruptcy in March 2012 and consequently entered a period of supervision. By that time its debt claims amounted to a total of 18 billion rubles ($600 million).