Prosecutors demand 4 years in jail for banker Gitelson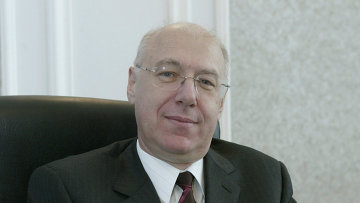 13:42 12/03/2015
MOSCOW, March 12 (RAPSI, Kirill Chulkov) - Russian prosecutors called on Thursday for banker Alexander Gitelson charged with embezzling public funds be jailed for 4 years and slapped with 1 million rubles (about $16,500) fine, RAPSI reports from the courtroom.
Gitelson and former CEO of Inkasbank Tatyana Lebedeva are accused of embezzling almost 2 billion rubles ($33 million) that authorities of St. Petersburg deposited with the bank between May 2006 and May 2007.
Gitelson was arrested in Austria in April 2013 and extradited to Russia in December.
The case against him is pending in a court in St. Petersburg.
At Thursday's hearing, prosecutor Olga Borisova said that a civil action had been brought against Gitelson seeking 1.4 billion rubles ($23 million) in damages.
The next hearing in the case is set for March 16.