New suspect in Total CEO plane crash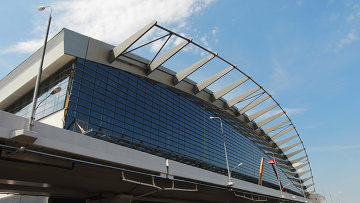 11:19 18/03/2015
MOSCOW, March 18 (RAPSI) – Vladimir Uzhakov, head of the Moscow Air Hub (MAH), has been charged in the crash of a private Falcon jet carrying Total CEO Christophe de Margerie at Moscow's Vnukovo Airport in October last year, Kommersant newspaper reported on Wednesday.
Christophe de Margerie died in the crash of his Falcon 50 private jet shortly before midnight local time (20:00 GMT) on October 20, 2014 along with three crew members, all of them French citizens. The plane, which was scheduled to depart for Paris, hit a snow removal vehicle during takeoff.
Russian authorities have detained airport engineer Vladimir Ledenev, snowplow driver Vladimir Martynenko and air traffic controller Alexander Kruglov. Air traffic control trainee Svetlana Krivsun and flight supervisor Roman Dunayev were placed under house arrest.
The airport employees stand accused of violation of air traffic rules that resulted in the death of two or more people. They face up to seven years in prison each. All defendants have pled not guilty.
According to Kommersant, the investigation into the criminal case of the above five suspects has been completed. Final charges have been brought against them.
The newspaper writes that the investigation into other aspects of the incident continues. Charges have been brought against Vladimir Uzhakov, head of the Moscow air traffic control center at the State ATM Corporation, under Article 263 of the Criminal Code (traffic safety violations on railways, air, sea and internal water bodies and the metro). The Moscow air traffic control center is responsible for Vnukovo Airport where three of the five suspects in the case worked.
Uzhakov told Kommersant that he was notified of the criminal case brought against him. The Investigative Commission has declined to comment.
Kommersant writes that Uzhakov has not been suspended.