Navalny supporter charged with fraud to remain under house arrest until June 11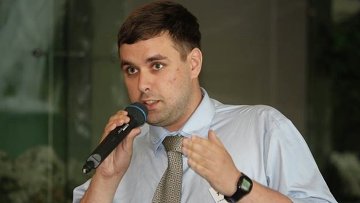 11:29 15/04/2015
MOSCOW, April 15 (RAPSI, Diana Gutsul) – Moscow's Presnensky District Court on Wednesday extended until June 11 the house arrest of Konstantin Yankauskas, a Moscow municipal legislator who had been charged with large-scale fraud, his lawyer Sergei Panchenko told RAPSI.
He alleged that there are signs of red tape in the case.
Panchenko said his client was suspected of transferring large funds to opposition leader Alexei Navalny's campaign during the Moscow mayoral election in 2013 in violation of law.
They each transferred 1 million rubles (over $19,000) to Navalny's election account, according to investigators. They claim that a total of 10 million rubles (over $192,400) was transferred to the account by Navalny's backers that was embezzled.
Navalny ran for Moscow mayor, losing to the incumbent mayor, Sergei Sobyanin, who received 51.37% of the vote. Navalny finished second with 21.24%. The turnout was 32.03% of the electorate.
Entrepreneurs Nikolai Lyaskin and Vladimir Ashurkov are also under investigation, searches were conducted earlier at their premises.
Searches were also conducted at Yandex.Money offices.
An arrest warrant was issued for Ashurkov who had left Russia and asked for asylum in the UK.
This is not the first time that Navalny's supporters have been suspected of embezzling funds. Last year, the Interior Ministry announced that Yankauskas had received 5 million rubles ($61,200) via transfers to the Yandex.Money wallet, of which he embezzled 4 million rubles (about $77,000).
The ministry said that Ashurkov embezzled 2.27 million rubles ($43,700) and Lyaskin 790,000 rubles ($15,200).