Finance Ministry to pay Russian Railways' subsidiary $2.4 mln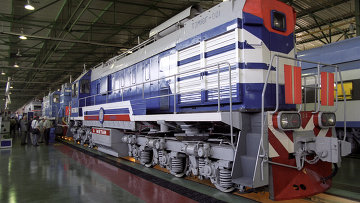 16:28 29/06/2015
MOSCOW, June 29 (RAPSI) - The Moscow District Commercial Court has upheld the ruling of a lower instance court to collect 136.5 million rubles ($2.4 mln) in damages from the Russian Finance Ministry in favor of the Federal Passenger Company, a subsidiary of Russian Railways, for carrying certain passengers, according to a court statement.
Last January, the Moscow Commercial Court ruled in favor of the Federal Passenger Company in a lawsuit against the ministry. The court of appeals upheld the ruling. On Monday, the court dismissed a cassation appeal from the ministry and confirmed the rulings of the lower instance courts.
The company sued the ministry for damages caused by non-fulfillment of its obligations to fully compensate expenses resulting from discounts set in 2012 for students aged over 10 on short-distance rail fare as well as on open compartment long-distance rail fares.
A representative of the Finance Ministry argued in court that the claimed funds did not comprise the damages. Moreover, the ministry claimed that the company had not applied for compensation prior to the court action.
The Federal Passenger Company was established on April 1, 2010, during a restructuring of the railway transport industry and is a 100% owned subsidiary of Russian Railways.