Moscow court upholds school shooter's compulsory mental treatment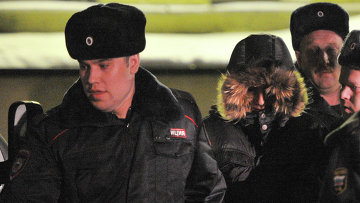 13:40 10/08/2015
MOSCOW, August 10 (RAPSI) - On Monday, the Moscow City Court confirmed legitimacy of the compulsory mental treatment for a school student who took his classmates hostage and shot two people in February 2014, RAPSI reports from the courtroom.
The court thus dismissed a complaint filed by representatives of the victims who believe the 'school shooter' is sane. They requested a review of the decision on the compulsory treatment and a new hearing of the case.
According to the victims' attorney Igor Trunov, the court made a mistake by believing the psychiatric examination according to which the defendant could not be responsible for his actions.
The complainants state that the experts did not examine the student's mental state properly because not every psychiatric disorder excludes a capability to be aware of and control one's actions.
"We can see from the judicial practice that a person that is unaware of his or her actions grabs the first weapon at hand – a knife or an axe – and attacks. The convict, however, found the keys to open a safe and take a rifle and ammunition. As he went out in the street he hid the weapon under a long coat, which proves that he was aware (fully or partially) the danger of his actions to the public and was afraid to get arrested before he committed the crime," Trunov claims.
The attorney also states that a psychotic person would have possibly gotten lost in the city or opened fire randomly while the defendant acted consciously. He threatened the security guard and made sure the teacher is dead, in cold blood."
On February 3, Sergey Gordeev, 15, made his way into his school with a rifle by threatening a guard who immediately called the police. Gordeev barged into a classroom where a geography teacher was giving a lesson and fatally shot him, and then held about 20 students hostage, according to investigators.
He also shot a police officer who arrived on the scene and wounded another, according to investigators. Investigators reported that the suspect fired no fewer than 11 shots with two carbines that were legally registered to his father.
Gordeev pleaded partially guilty. A psychiatric evaluation found him insane.
In March 2015, Moscow's Butyrsky District Court found Gordeev guilty of the murder of two people and intent to commit murder. Underage criminals face a maximum sentence of ten years in a juvenile correctional facility for these crimes. However, doctors found Gordeev to be unfit to stand trial, and the court sentenced him to compulsory treatment in a psychiatric hospital.