Russian Supreme Court upholds presidential order to classify peacetime military fatalities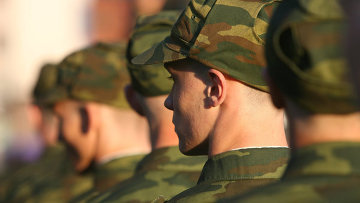 10:32 14/08/2015
MOSCOW, August 14 (RAPSI) - The Russian Supreme Court has found the presidential order on classifying information about military fatalities in peacetime and during special operations legitimate, RAPSI reported from the court.
Several lawyers and journalists filed a complaint about the amendments to the presidential executive order. They believe the changes violate the right of the media and citizens to receive and disseminate information about violations of a human right to life.
One of the complainants, lawyer Ivan Pavlov, explained to RIA Novosti that Article 5 of the Federal Law on State Secrets does not say that casualties in time of peace qualify as confidential information.
Additionally, Article 7 of the law prohibits classifying the data on emergencies and disasters that pose a threat to security and health.
Vladimir Putin signed the said executive order on May 28. His press secretary, Dmitry Peskov, said that according to the agencies concerned, the confidentiality policy is in the best interests of the state.
State secrets now include the Defense Ministry's data on casualties during war time and special operations in a time of peace. Disclosure of information on the Defense Ministry's losses in peaceful time may now be punishable as treason.
Previously, only information about deaths in wartime was considered confidential.