ECHR asks Russia to provide medical assistance to terminally ill inmate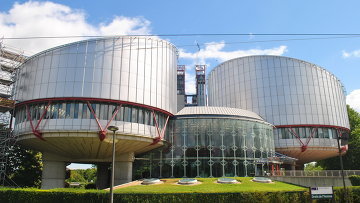 14:50 01/09/2015
MOSCOW, September 1 (RAPSI, Diana Gutsul) — The European Court of Human Rights (ECHR) has asked Russia to immediately provide medical assistance to Vladimir Kondrulin, an inmate at a tuberculosis hospital under the Federal Penal Service Department for the Chelyabinsk Region, his attorney told RAPSI.
"Kondrulin is to be moved to a specialized hospital without delay and be placed under permanent medical supervision," Sergei Petryakov said.
Kondrulin has been serving a 30-year sentence since 2012.
"The inmate has prostate cancer, which has metastasized to the pelvic lymph nodes. His diagnosis is on the list of diseases that can be used to release a prisoner from his term under a government resolution. However, the Metallurgichesky District Court in Chelyabinsk and the Chelyabinsk Region Court have ruled against releasing him," Petryakov said.
These courts considered Kondrulin's requests for release in January and April, respectively. Kondrulin appealed to the European Court of Human Rights after they ruled against his applications.