Former Bank of Moscow managers plead not guilty to embezzling $15 million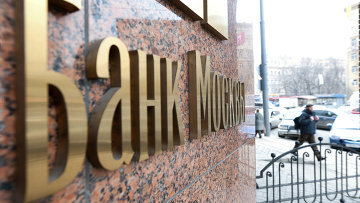 14:02 03/09/2015
MOSCOW, September 3 (RAPSI, Alexei Afonsky) – Konstantin Salnikov and Alla Averina, former top managers of the Bank of Moscow, have pleaded not guilty to charges of embezzling of over 1 billion rubles ($15mln) from the bank, RAPSI reported on Thursday from Moscow's Meshchansky District Court.
Investigators claim that Salnikov, former senior trader at the bank's Currency Transactions Department, and Averina, the former director of the bank's Department of Transactions Administration, were the accomplices of Andrei Borodin, then president of the Bank of Moscow, and his first deputy, Dmitry Akulinin, who have been charged in absentia of embezzling over 1 billion rubles ($15mln) from the bank.
Salnikov has been charged with embezzlement, and Averina stands charged with being an accessory to embezzlement and abuse of office. According to investigators, they acted in collusion with Borodin, Akulinin and one other bank employee.
The first hearing of their case was held on Thursday. A prosecutor read out an indictment, after which the defendants pled not guilty.
In 2011, a criminal case was opened against Borodin and Akulinin on charges of large-scale fraud involving state funds. They were accused of lending $443 million to shell companies, which then transferred the funds to Yelena Baturina, the wife of former Moscow mayor Yury Luzhkov and the owner of the construction empire Inteco.
Borodin fled to the UK in 2011. In November 2011, the Russian Interpol bureau put Borodin and Akulinin on the international wanted list. In March 2013, Borodin was granted political asylum in the UK.