Sweden's Supreme Court refuses to review case over sale of Russian trade mission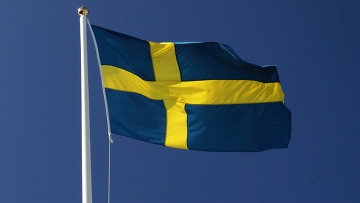 17:00 03/09/2015
MOSCOW, September 3 (RAPSI) - Sweden's Supreme Court will not reconsider the decision on the sale of Russia's Trade Mission building, RIA Novosti reported Thursday, citing the court's ruling.
The Stockholm Court of Appeal in June upheld the sale of the building. Russia has filed an appeal against the ruling with the Supreme Court of Sweden.
The building was assessed at 10.5 million kronor ($1.2 million) and was put up for sale by the Swedish Enforcement Authority (Kronofogden) last September in connection with a decade-long dispute between German businessman Franz Sedelmayer and Russian authorities.
Local buyer Power and Resource Science Energy AB bought it for SEK 12 million ($1.4 million).
Sedelmayer launched arbitration proceedings against Russia seeking compensation of the $2.3 million he allegedly lost in a joint investment project with Russian authorities in St. Petersburg in the 1990s.
The arbitration court ruled in his favor in 1998. In 2011, Sweden's Supreme Court stripped Russia's Trade Mission of its immune status, ruling that it be seized and put up for auction to pay off Sedelmayer.
Russia has earlier filed an appeal against the building's sale at the Nacka District Court in Stockholm, which dismissed the motion on October 31, 2014.
The Russian Foreign Ministry said the forced sale of the Russian Trade Mission's residential and office building in Stockholm was illegal and contrary to international law because the building had a diplomatic status.