Former TMK director to stay under arrest until late November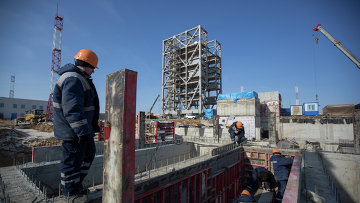 11:11 16/09/2015
MOSCOW, September 16 (RAPSI) – The Frunzensky District Court in Vladivostok has extended the house arrest of Viktor Grebnev, former chief executive of TMK (Pacific Bridge Building Company), a contractor in the Vostochny Cosmodrome project, RIA Novosti reported on Wednesday, citing a source at the Prosecutor's Office of the Primorye Territory.
"On Wednesday, the court extended the house arrest of Viktor Grebnev until late November upon the investigators' request that was supported by the prosecutor's office," the source said.
According to investigators, from 2012 to the fall of 2014, Grebnev knowingly signed contracts of guarantee that were unprofitable for TMK, thereby embezzling over 288 million rubles ($4.4 million). He also signed several contracts that caused TMK over 130 million rubles ($2million) in losses.
TMK said it failed to pay 96 million rubles ($1.5 million) in wages to workers because of the alleged embezzlement. Investigators claim that Grebnev used the money to buy yachts and a mansion.
He was released on bail of 1 million rubles ($15,200) in April.
Last February, the Federal Service of Labor and Employment revealed the failure to distribute over 30.5 million rubles ($464,000) to 1,262 TMK employees working at the cosmodrome. Also, in December 2014, the company was ordered to pay over 61 million rubles ($928,200) of the debt to its staff.