Alleged Lithuanian spy to be held until November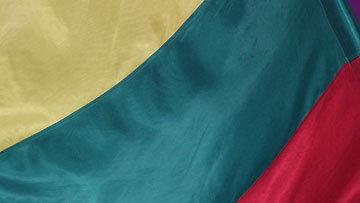 13:45 16/09/2015
MOSCOW, September 16 (RAPSI) – Moscow's Lefortovsky District Court has extended the arrest of suspected Lithuanian spy Arstidas Tamosaitis until November 20, RAPSI reported from the court on Wednesday.
"The court has ruled in favor of investigators who filed a motion to extend Tamosaitis' arrest until November 20," a source at the court said.
Tamosaitis has been charged under Article 276 of the Criminal Code (Espionage). His case has been marked confidential.
The Federal Security Service (FSB) announced on May 20 that it had detained an alleged Lithuanian spy while he was receiving a confidential document from an unidentified Russian national. He was placed in the Lefortovo pretrial ward.
According to the FSB, the foreigner confessed that he is an officer of the Second Department of Operations of Lithuania's Defense Ministry (military intelligence and counter-intelligence).
Previously, a suspected Russian spy, born in 1977, was arrested in Lithuania on April 29 following an extensive counterespionage operation. According to a press release, the detainee was an employee of the FSB and allegedly carried out an intelligence operation to infiltrate Lithuania's government institutions, law enforcement and intelligence services.