Russian court sets February hearing over Kalashnikov trademark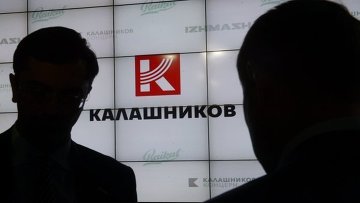 16:28 18/01/2016
MOSCOW, January 18 (RAPSI) - Russia's Intellectual Property Court has scheduled a February 9 hearing over Kalashnikov trademark, RAPSI learnt in the court on Monday.
The claim was filed in June 2014 by the firearms maker Kalashnikov Concern against M. T. Kalashnikov, a firm established by the designer of the AK-47 assault rifle.
The Kalashnikov Concern is seeking the early termination of legal protection of the trademark in Russia for toys and games.
The disputed trademark was registered by M.T. Kalashnikov in 2004, and its legal protection was extended in late 2012 through 2022, according to patent agency Rospatent. The trademark is applicable to a list of goods including clothes, headwear, toys, gaming machines and table games.
The ruling in favor of M.T. Kalashnikov was handed down on December 23, 2014. The court ruled that there was no reason to terminate the legal protection of the trademark.
However, the Presidium of the Intellectual Property Court in May granted a motion for reconsideration.
M.T. Kalashnikov was established in 1999 by Mikhail Kalashnikov, the designer of the famous rifle, his daughter and grandson, according to BIR-Analitik database.
Mikhail Kalashnikov was 94 when he died on December 23, 2013.
Kalashnikov Concern is an association of the largest companies in the Russian small arms industry. It was established in 2013 and includes Izhmash, the Izhevsk Mechanical Plant, the Vyatskie Polyany Machine Building Plant Molot, the Koshkin Automatic Lines Design Bureau (Klimovsk) and NITI Progress.
The group exports its products to 27 countries including the United States, the UK, Germany, Norway, Italy, Canada, Kazakhstan and Thailand.