British judge names Lugovoi and Kovtun as culprits behind Litvinenko's murder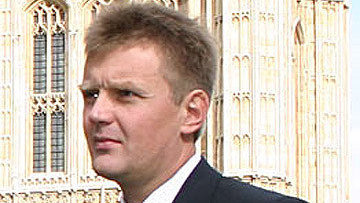 13:08 21/01/2016
MOSCOW, January 21 (RAPSI) – Alexander Lugovoi and Dmitriy Kovtun were named as murderers in 2006 killing of ex-KGB officer Alexander Litvinenko in a report which was made public on Thursday.
"I am sure that Mr Lugovoy and Mr Kovtun placed the polonium 210 in the teapot at the Pine Bar on 1 November 2006. I am also sure that they did this with the intention of poisoning Mr Litvinenko," the report reads.
The inquiry into Litvinenko's death was established on July 31, 2014. Sir Robert Owen, the former judge of London's High Court, was appointed to chair the inquiry.
The public and closed hearings into Litvinenko's death were completed in 2015.
Litvinenko defected to the UK in 2000. He died in 2006 after drinking tea laced with radioactive polonium-210 with former colleagues Lugovoi and Kovtun at the Millennium Hotel in London's Grosvenor Square.
Litvinenko was said to have worked for British secret service MI6 during his time in the UK.
Britain has accused Kovtun and Lugovoy of carrying out the poisoning. Both men deny any involvement in the murder as politically motivated.
Russia's Investigative Committee reported in November 2011 that Lugovoi had been poisoned with polonium-210 himself. As a result, he was claimed to be a victim in the murder case.