Russia's Culture Ministry official pleads not guilty to embezzlement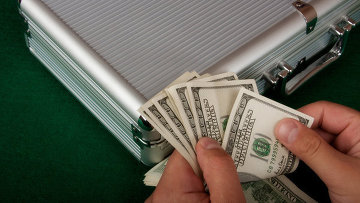 13:33 16/03/2016
MOSCOW, March 16 (RAPSI) – Boris Mazo, the head of the Department of the Administration of Property and Investment Policy of Russia's Culture Ministry, pleaded not guilty to embezzling public funds allocated for restoration of cultural heritage sites, RAPSI reported from Moscow's Lefortovsky District Court on Wednesday.
Mazo was arrested and questioned as a suspect on March 15, according to investigators.
Deputy Culture Minister Grigory Pirumov stands accused along with Mazo and a number of other top officials and businessmen.
Searches were conducted at their premises and offices, according to the FSB.
Investigators allege that a scheme to embezzle more than 50 million rubles ($709,000) in budget funds was designed by Pirumov.