Ukraine's Supreme Economic Court to hear Gazprom appeal against $3.4 bln fine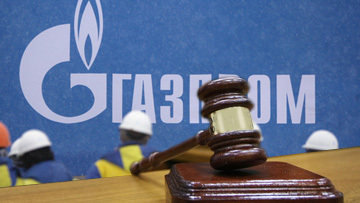 15:50 01/07/2016
MOSCOW, July 13 (RAPSI) - The Ukrainian Supreme Economic Court has scheduled for July 13 the hearing of a cassation appeal filed by Russia's Gazprom against an 86 billion hryvnia ($3.4 bln) fine issued by the Antimonopoly Committee of Ukraine (AMCU), RIA Novosti reported on Friday.
Earlier, Gazprom had been fined by the Antimonopoly Committee for abuse of its dominant position on the gas transit market. At that time, the company was ordered to pay the fine until April 12.
According to Gazprom, this fine was unexpected since the firm was not engaged in business activity within the Ukrainian territory. Gazprom states that natural gas is being sold to Naftogaz on the Russian-Ukrainian border.
Russian oil giant appealed the fine in the Kiev Commercial Court but the complaint was returned to the plaintiff without hearing. Later the Kiev Commercial Court of Appeal upheld this decision. Therefore, Gazprom turned to the Supreme Economic Court of Ukraine.