Sentence overturned in Bank of Moscow embezzlement case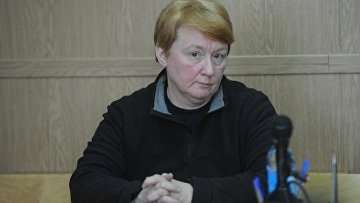 15:07 11/11/2016
MOSCOW, November 11 (RAPSI, Yevgeniya Sokolova) – The Moscow City Court on Friday vacated a 5-year prison sentence given to Svetlana Timonina, former chair of Premier Estate company, for embezzling 12.7 billion rubles (200 million at current exchange rate) from the Bank of Moscow, RAPSI reports from the courtroom.
The case was sent back to prosecution for defect correction. Timonina was released from custody and put under travel restrictions.
According to investigators, Boris Shemyakin, president of Kuznetsky Most Development LLC, and Timonina, his vice-president, established Premier Estate LLC allegedly to borrow funds from the Bank of Moscow on behalf of third parties.
Premier Estate LLC obtained a 12.7 billion-ruble credit at the Bank of Moscow while the real estate company's charter capital amounted to 10,000 rubles ($158).
The defendants transferred the borrowed funds to Yelena Baturina, the wife of former Moscow Mayor Yury Luzhkov, and to Oleg Soloshchansky, head of Baturina's construction company Inteco. Furthermore, the land plot they bought from Baturina was used as collateral in transactions with the Bank of Moscow.
Shemyakin and Timonina have pleaded not guilty.