Ukraine accuses Russia of violating two more international conventions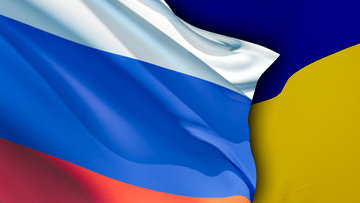 18:04 16/01/2017
MOSCOW, January 16 (RAPSI) – Ukraine's Foreign Ministry was tasked with filing an application with the International Court of Justice regarding alleged violations of two more international conventions by Russia, a statement published on the website of Ukrainian President reads on Monday.
Russia is accused of violating the International Convention for the Suppression of the Financing of Terrorism and the International Convention on the Elimination of All Forms of Racial Discrimination. Earlier, Ukraine accused Russia of breaching the Treaty on Friendship and the UN maritime United Nations Convention on the Law of the Sea.
On December 30, it was reported that Ukraine is going to file with an international court a lawsuit over alleged violation of the Treaty on Friendship by Russia. In accordance with the so-called great treaty on friendship between two countries, the Russian Federation must respect Ukraine's territorial integrity and inviolability of present boundaries, Pristayko said in an interview with Ukrinform news agency. Ukraine has prepared a lawsuit accusing Russia of failure to comply with the treaty, the agency reports.
The Treaty on Friendship, Cooperation, and Partnership between Ukraine and the Russian Federation was signed in Kiev on May 31, 1997 and ratified by parties in 1998. The agreement is intended for strategic partnership between two countries based on "principles of mutual respect, sovereign equality, territorial integrity, border inviolability, peaceful settlement of disputes, non-use of force or threat of force, including economic and other means of pressure."
In August of 2016, Ukraine's Foreign Minister Pavel Klimkin said that his country prepared an appellation to the UN International Tribunal for the Law of the Sea over alleged violation of the UN maritime convention on the part of Russia.
The Ukrainian Foreign Minister refused to provide details about the appellation to the UN Tribunal; however, as it has already been reported earlier, yet in July Ukraine protested against Russia's sea exploration activities near the peninsula alleging they violated its exclusive economic zone.