Russian court upholds house arrest for imam accused of justifying terrorism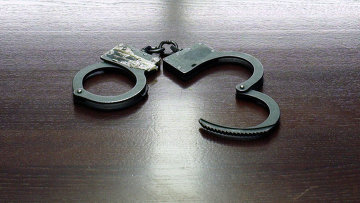 16:57 09/02/2017
MOSCOW, February 9 (RAPSI, Evgeniya Sokolova) – The Moscow City Court has upheld a lower court's ruling to extend the house arrest of Moscow imam Makhmud Velitov, who is charged with justifying terrorism, RAPSI learned from the court's press-service on Thursday.
The court has dismissed an appeal filed by Velitov's lawyer Dagir Khasavov. Velitov to remain under house arrest until February 27.
On September 23, 2013, Velitov, being a council chair and imam of a religious organization, made a public speech justifying activity of one of Hizb ut-Tahrir al-Islami terrorist organization's members during a prayer in a Moscow mosque, according to the Investigative Committee. This organization has been banned by Russia's Supreme Court.
"As follows from the conclusion of a forensic examination, the imam's speech contained a set of psychological and linguistic features of justifying terrorist activities," the investigators' statement reads.
According to defense, Velitov performed a religious ritual allowed by canons of Islam regarding a deceased Muslim.
Hizb ut-Tahrir (the Party of Islamic Liberation), founded in Jerusalem in 1953, is banned in several Arab and Central Asian countries. Russia's Supreme Court banned the group from operating on the territory of the country in 2003, describing it as a terrorist organization.
Hizb ut-Tahrir members are regularly arrested by the police across Russia, mainly in big cities in central Russia, the Volga region and Siberia. Also, there are many supporters in Crimea, which rejoined Russia last spring.