House arrest extended for RusHydro ex-head, chief accountant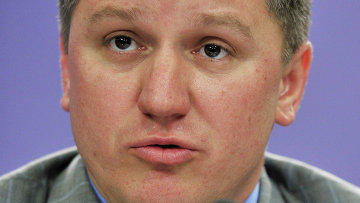 15:55 17/02/2017
MOSCOW, February17 (RAPSI) - Moscow's Basmanny District Court on Friday extended the house arrest of Yevgeny Dod, chairman of the management board of hydroelectric power giant RusHydro, and Dmitry Finkel, chief accountant of the company, who stand charged with 73 million rubles ($1.2 million) embezzlement, RAPSI reported from the courtroom.
The defendants will stay under house arrest until May 22.
In late December, the court replaced the defendant's detention with the house arrest upon the investigator's motion. Investigator said that RusHydro ex-head had reimbursed the company for alleged damage.
According to the Investigative Committee, in 2013, Dod awarded himself a bonus for his work in RusHydro of 353.2 million rubles (about $5.5 million), overestimating therefore its amount by 73 million rubles.
Dod and Finkel pleaded not guilty. Dod expressed his willingness to reimburse the company for alleged damage.
On August 1, 2016, Moscow's Basmanny District Court ruled to seize assets belonging to Dod and members of his family. On September 5, the Moscow City Court lifted seizure on assets of Dod's wife and sent the claim for reconsideration.
Dod left RusHydro at his own request in August 2015.