Moscow Court upholds fine for human rights group Memorial over "foreign agents" law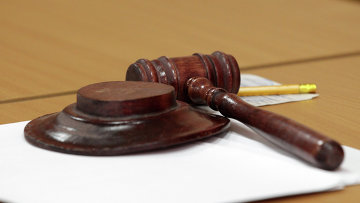 16:29 10/03/2017
MOSCOW, March 10 (RAPSI) – The Moscow City Court has upheld a ruling to impose a 300,000-ruble fine (about $5,000) on international human rights association Memorial for violation of "foreign agents" law, RAPSI learnt in the court on Friday.
One of Memorial's board members Yan Rachinsky said that the association will appeal the ruling and will expand its appeal with the European Court of Human Rights (ECHR).
On December 16, Moscow's Zamoskvoretsky District Court upheld a decision declaring Memorial a foreign agent and thus dismissed the NGO's motion to be excluded from the list.
During the hearings representatives of Memorial said that the Justice Ministry incorrectly interpreted some of articles, published on the NGO's website, as organizing political activity. They noted that Memorial is an international organization and can't be listed as "foreign agent", according to the Constitutional Court's ruling. Representative of the Justice Ministry, in turn, claimed that Memorial is registered in Russia and is to follow Russian legislation.
Memorial was declared "foreign agent" by the Justice Ministry on July 21, 2014.
A federal law adopted in November 2012 requires that all NGOs engaged in political activity and receiving foreign funding register as "foreign agents" or face fines. In June 2013, the Justice Ministry was granted authority to classify NGOs as foreign agents at its own discretion and included a number of organizations in its register.
In December, the Tverskoy District Court of Moscow fined Memorial 300,000 rubles.
The international historical, educational, human rights and charitable society Memorial was created to help rehabilitate the victims of Stalinist persecution campaigns. Memorial currently comprises 62 organizations from Russia, Belarus, Germany, Italy, France, Kazakhstan, Latvia and Ukraine.
It also includes the Memorial Center, which monitors the human rights situation in the North Caucasus and is on the foreign agents register.