Investigators seek to put Moscow theater director under house arrest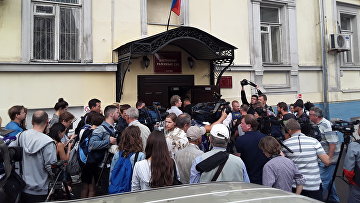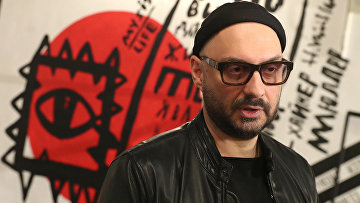 10:59 23/08/2017
MOSCOW, August 23 (RAPSI) – The Basmanny District Court has registered a motion filed by investigators in the embezzlement case against the artistic director of the Gogol Center theater, Kirill Serebrennikov, seeking to put the defendant under house arrest, the court's press-service told RAPSI on Wednesday.
On Tuesday, the theater director was arrested by law enforcement officers. Investigators believe that Serebrennikov organized embezzlement of 68 million rubles ($1.1 million). He denied wrongdoing.
According to investigators, Serebrennikov developed the Platforma project for promotion of art in 2011 and received allocated funds of 214 million rubles (about $3.6 million) from the Ministry of Culture in 2011-2014.
Investigators believe that Serebrennikov created Seventh Studio stage company to actualize the project and invited former head of the company Yury Itin, ex- general producer Alexey Malobrodsky and former chief accountant Nina Maslyayeva, among others, into organization.
Investigators allege that on request of the theater director Itin, Malobrodsky and Maslyayeva were falsifying data for the Platforma project's plans in 2011-2014. This data was provided to the Ministry of Culture as rationale for financing from the state budget.
Konstantin Dobrynin, senior partner of Russian law firm Pen & Paper, State Secretary of the Russian Federal Chamber of Lawyers, told RAPSI that from the legal perspective there were sufficient grounds to arrest Serebrennikov. He noted that according to media reports, Nina Maslyayeva testified against the defendant and that investigators backed this testimony with documented evidence.
The lawyer added that it was a common scenario for law enforcement agencies to offer deals to defendants, proposing them house arrest instead of detention in exchange for cooperation. Dobrynin believes that these deals may often result in false testimonies, although legally such testimony would still maintain status of official evidence allowing investigators to charge a defendant. This may be the Serebrennikov's case, he said.
Earlier, Maslyayeva, who stands charged with embezzling public funds allocated for promotion of art, has testified against Serebrennikov.
Maslyayeva said that Serebrennikov, Malobrodsky and Itin organized embezzlement of money allocated for a cultural event. Serebrennikov and Malobrodsky cashed the money with the assistance of Maslyayeva. The woman also said that she put falsified data in financial reports.
On May 23, police raided the Gogol Center as part of investigation into the case. Searches have also been conducted in premises of Serebrennikov. Later, he was questioned as a witness in the case.