Alleged Moscow region school shooter not to appeal his detention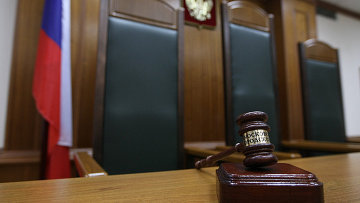 12:56 08/09/2017
MOSCOW, September 8 (RAPSI, Lyudmila Klenko) - A teenager, who had allegedly opened fire in a school in the Moscow region, will not file an appeal against his detention, his attorney Viktor Zaprudsky told RAPSI on Friday.
According to the defense lawyer, this decision was made after consultation with the suspect's parents. The attorney has not disclosed the reason for such decision.
On September 7, Moscow's Basmanny District Court detained the teenager until November 5. Defense asked the court to put the student under house arrest.
Earlier, the attorney said that the teenager repented all what he had done and apologized to victims. According to Zaprudsky, the suspect's parents are ready to be financially liable for their son's actions.
The incident took place in the town of Ivanteevka, 20km northeast of Moscow, on September 5. According to investigators, a 15-year old student attacked a teacher with an axe, then he opened fire from an air gun and threw several smoke bombs in a classroom.
As a result, the teacher received an open craniocerebral trauma. Three minors panicking jumped out of the window and were injured as well, the Investigative Committee's statement reads.
In February 2014, a similar incident took place in Moscow. Sergey Gordeev, then 15, brought a rifle and a carbine to school. He killed a police officer and a teacher, injured one more person and took hostages. The Investigative Committee found that the student had fired at least 11 rounds from a small caliber rifle before he was arrested. The student was ordered to undergo compulsory medical treatment.