Citizen of Kyrgyzstan sentenced to 4 years for recruiting terrorists for ISIS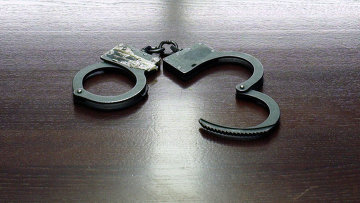 10:57 13/10/2017
MOSCOW, October 13 (RAPSI) – The Far Eastern District Military Court has sentenced a citizen of Kyrgyzstan to four years in a penal colony for inducing local residents to join the Islamic State (ISIS) terrorist organization prohibited in Russia, press-service of the Khabarovsk Region prosecutor's office stated on Friday.
The criminal case was reviewed under special procedure because the defendant admitted guilt.
According to investigators, the defendant induced local residents to join the terrorist organization in order to wage a "holy war" against the "unfaithful" and to establish a radical Islamist state on territory of Syria.
The Islamic State, an organization which is prohibited in Russia, is currently one of the major threats to global security. Over three years, these terrorists have managed to seize large areas of Iraq and Syria. Currently, various forces combat the organization in both countries with battle for Iraqi Mosul as one of the most crucial directions.