Russian court upholds dismissal of lawsuit against Volkswagen over R-Line brand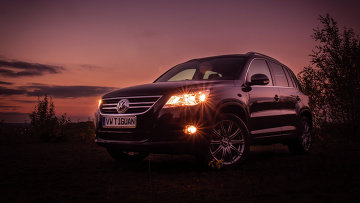 09:59 06/04/2018
MOSCOW, April 6 (RAPSI) – The Twentieth Commercial Court of Appeals has upheld a ruling of a lower court dismissing a 500 million-ruble (about $8.6 million) lawsuit filed by Russian company R-Line against Volkswagen Rus, a subsidiary of German automobile corporation Volkswagen AG, the court documents read.
The plaintiff appealed the December 25 ruling of the Kaluga Regional Commercial Court that upheld a ruling of the Kaluga Commercial Court on the matter. The company owns R-Line/P–Лайн brands and believes that the defendant unlawfully uses a confusingly similar trademark.
In September 2017 , Russia's Intellectual property watchdog Rospatent dismissed a motion filed by Volkswagen to register RLine trademark because of confusing similarities to existing brands.
The automotive giant appealed this decision with Rospatent's board noting that in accordance with the ruling of Russia's Intellectual Property Court (IPC) legal protection of R-Line/ P–Лайн brands was terminated. Rospatent, in turn, noted that the court's ruling was not yet in force at the time the appeal was submitted. Also, one of the trademarks proposed by Volkswagen was believed to be nearly identical to the existing one. The contested trademarks were registered as R-Line's property by Rospatent in 2003 in respect of a number of goods and services, in particular transport vehicles. Volkswagen AG also produces vehicles equipped with a sports package decoration called "R-Line".
Volkswagen AG is the largest car manufacturer in Europe behind such trademarks as Volkswagen, Audi, Skoda, Seat, Lamborghini, Bentley, Bugatti.