Reconstruction contractor ordered to pay Russia's Hermitage Museum $93,000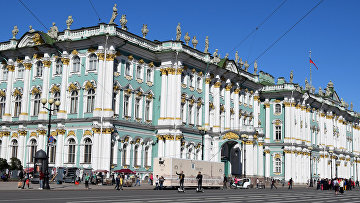 15:44 11/07/2018
ST. PETERSBURG, July 11 (RAPSI, Mikhail Telekhov) – The Commercial Court of St. Petersburg and Leningrad Region has granted a lawsuit filed by Russia's Hermitage Museum seeking to collect 5.79 million rubles ($93,000) from the contracting company BaltStroy, lawyer Natalya Shatikhina has told RAPSI.
The plaintiff demanded from the company the money for violation of policy conditions during the reconstruction of the Winter Palace's facilities.
Ex-deputy director of the Hermitage Museum Mikhail Novikov and managing director of BaltStroy Alexander Kochenov are defendants in the case over embezzlement during construction and restoration of the museum's facilities. They are charged with stealing 30.6 million rubles ($481,000).
The defendants pleaded guilty and paid the damages in full.