Embezzlement case against Russian communications watchdog's spokesman dropped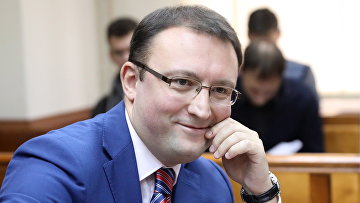 13:47 05/12/2018
MOSCOW, December 5 (RAPSI) – Investigators have closed an embezzlement case against the spokesperson of Russia's communications agency Roskomnadzor Vadim Ampelonsky, attorney Yelena Vyatkina has told RAPSI.
Charges have been also dropped against two other defendants, ex-watchdog official Boris Yedidin and advisor of the General radio frequency center's CEO Alexander Veselchakov.
In September, they were released from house arrest under travel restrictions.
The case has been launched against Ampelonsky,Veselchakov and Yedidin over alleged conclusion of fictious labor contracts between 2012 and 2017. Investigators claimed that they had drafted a criminal scheme providing employment of mythical people in Roskomnadzor's subordinate organizations. These "employees" have been allegedly paid salary for several years.